Check out what's going on at B&D!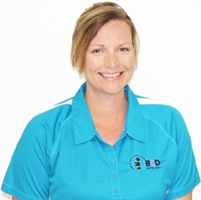 ** Meet the Newest Member of our Sales Team! **
Check out our B&D NEWS Flyer for June 2017 to read all about the newest member of our Sales Team, Inside Sales Representative Jessica Hoffmann.
She is a great addition to our team and is looking forward to assisting you in the near future! Contact her at jessica@bdmfginc.com.
---
OUR FREIGHT FREE ALLOWANCE HAS BEEN REDUCED TO $2500!
The Freight Free Allowance has been reduced from $2800 TO $2500 on qualifying orders of polytheylene fittings.
Please see your Master Price List for qualifying products!
---
Click on the links below to view our most recent B&D Informational Flyers..
B&D News Flyer June 2017 - Meet the newest member of our sales team!
B&D Armstrong Flyer March 2017
B&D Armstrong Flyer August 2016